Honeymoons Of A Lifetime… In Greece
Thousands of newly weds around the world are dreaming of their once-in-a-lifetime honeymoon in Greece. Hellenic Holidays has been guiding couples to organising the perfect trip in the Greek islands since 1972… We have been dedicating our most sincere efforts in giving you a honeymoon that will further strengthen the bonds of marriage and will long linger in your hearts and minds.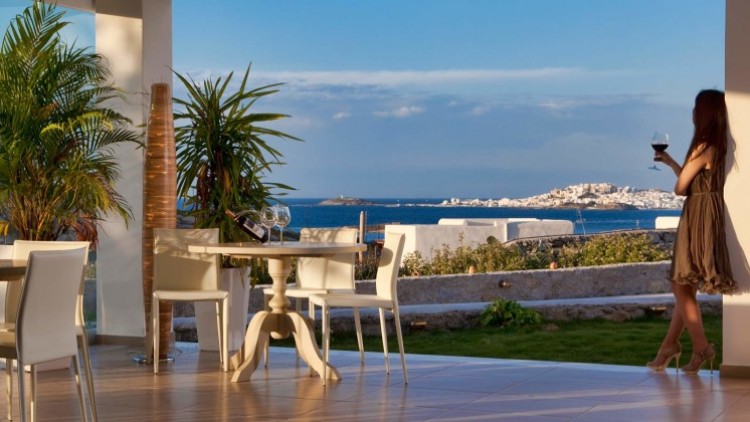 Nothing compares to seeing history come alive and this is precisely what makes visiting the Greek islands so attractive. All of our suggested destinations are characterised by beautiful landscapes, superb beaches, whitewashed settlements, fragrant yards, immaculate accommodation selections and the endless blue all around…What differentiates our recommendations is the focusing on the detail and the little secrets of each island that will give that extra personal touch to your honeymoon according to your personal needs and preferences.
Mykonos, Santorini Paros, Naxos, Crete and Rhodes but also the lesser known islands of Samos and Kos emit at ease all of those elements that every couple is seeking…Romance, privacy, luxury and picturesque surroundings. We send you off to unique sceneries that constitute dreamy settings for romantic photo shoots for two that will never seize to inspire you each time you look at your album.
Combine your honeymoon to the Greek islands of your choice by visiting the capital of Greece, Athens, in order to further enrich your holiday with views to the Acropolis and numerous other specimens of Greek history and civilisation. This contemporary European metropolis is characterised by an eternal positive disposition towards life! Plunge into a collage of thousands of images -so contradictive yet so captivating-. Walk around the vibrant and ever growing city center and plan to spend some time at the fashionable southern suburbs and the Athenian Riviera where the capital transforms into…an island!
Our award winning itineraries are simply mind blowing! Make your dreams come true and book your very own memorable vacation in Greece….Chances are you will wish to return in order to whisper more words of love to each other…