Paros: The Island of Everything
Do you want a bit of everything on your Greece vacation? Do you want long, pristine beaches, but also thumping beach bars? Remote island charm, but also a happening nightlife? To enjoy simple pleasures, but also to get radical on the latest windsurfing or kitesurfing equipment?
Well, Paros has you covered.
One of the largest and most central of the Cycladic islands, Paros defies easy categorization. It has a bit (a lot) of everything. And that's what makes it a perfect stop as part of your vacation in Greece.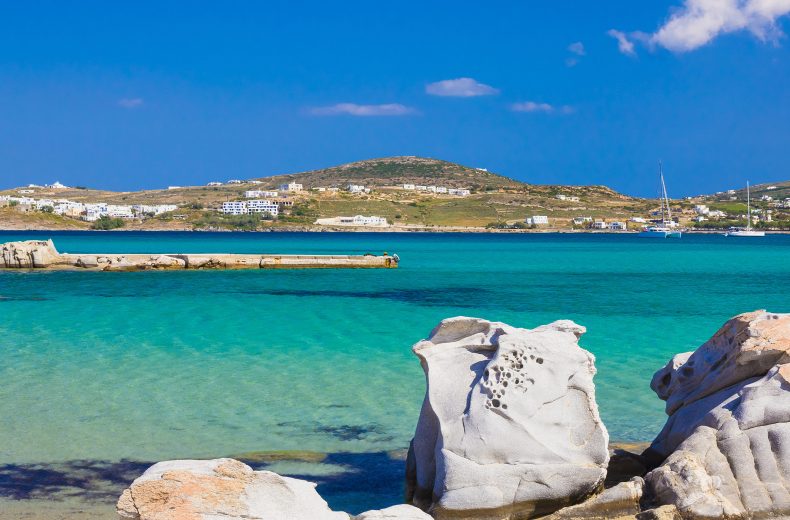 Whatever your looking for, you'll find it here (a fact that is particularly useful when couples, families or groups are traveling who want different things). And even if you're not entirely sure what you want, with Greece vacation experts Hellenic Holidays guiding you, adding Paros to your itinerary means you're sure to end up at a destination that meets everyone's expectations.
What specifically does Paros offer? Below is just a taste of the delights of this multifaceted island:
A Youthful Vibe
Being one of the largest and most central islands of the Cyclades, Paros is natural a hub for the ferry routes in the Aegean, connecting the main islands with those that are smaller and more isolated. This has long made it a key stopping point for young island-hopping backpackers who infuse the island with energy before making their way on to more out-of-the-way places.
The main town of Parikia bustles in the summer with groups of young holidaymakers. They swim and sun themselves during the day and drink, dance and flirt until morning in the many bars and nightclubs that play everything from modern pop and dance music, to reggae and Greek classics.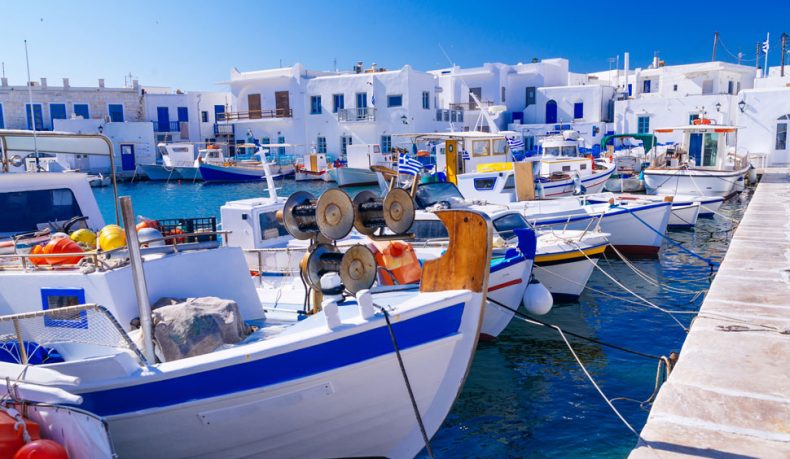 To the north, the beautiful seaside village of Naoussa has a more cultivated air but boasts a similarly active nightlife with everything from laid-back cocktail bars to thumping dance clubs. And that's not to mention the many beach bars dotted around the island where relaxed beers at sunset often lead to into impromptu parties on the sand.
Windsurfing and Kitesurfing Central
Paros is located right in the firing line of the meltemi – the strong northerly wind that blows through the Aegean in the summer months. This fact, together with its miles of sandy beaches and good ferry links made this island one of the first in the world to become a hotspot for wind-based watersports. When on the island you will doubtlessly see cars piled high with boards and sails as windsurfers from across Europe make their pilgrimage to sail the strong winds of the Aegean.
The first windsurfing club was established here in the early 80s when the sport was still in its infancy and it has since hosted major international competitions. Today the sandy stretches of Golden Beach and New Golden Beach boast world-class clubs with top-of-the-line equipment, excellent safety facilities and multilingual instructors.
If kitesurfing is more your thing then Pounda is the place to go, where every day the sky fills with colored foils.
And while its true that on some days the wind can be too strong for novices, even if you are only looking to take your first tentative steps on a windsurfing or kitsurfing board do not be intimidated. The experienced staff at the windsurfing clubs and your vacation experts at Hellenic Holidays will help ensure you get some safe, quality time on the water, regardless of your skill level. (And afterwards the ice-cold drink or beer you will enjoy will probably be one of the best you've ever had).
Go Exploring
But if a happening nightlife scene and adrenaline-fueled watersports are not your thing (or you just want to mix it up a bit) Paros has plenty more to offer. As well as organized beaches complete with sun-loungers, cafes, tavernas and the like, Paros also boasts many out-of-the-way places where you can just relax listening to nothing but the sound of the sea.
The northernmost tip is actually a protected nature reserve complete with hiking trails and small, almost deserted coves, perfect for a serene day out in nature. Or if you just want to lie all day on a beach away from the crowds, head to a beach like Lolantonis on the southeastern coast where you can doze in the natural shade of pine trees that reach down to the shore.
The fact is with its good road network, relatively gentle terrain, and miles upon miles of coastline, Paros is a great island to explore by car, heading in whatever direction strikes your fancy. Or take a boat for a day-trip to nearby Antiparos, whose small island charm has beguiled the likes of Tom Hanks and Rita Wilson who retreat to their summer home there every year.
Whatever you are looking for your vacation experts Hellenic Holidays will spoil you for choice in terms of the excursions on offer.
Eat Like a King or (Even Better) Like a Local
Quite simply, whatever you want to dine on, you will find it here. With its cosmopolitan crowd, the main town of Parikia offers a wide range of cuisines, from Italian pizzas and American burgers, to delicious classic Greek ouzo mezes and satisfying kebabs.
Then again if its high quality seafood and fine wine you desire, in Naoussa you'll be in seventh heaven, dining right by the sea on fish caught only hours ago.
And yet Paros still holds additional treasures.
One of the most agriculturally productive islands of the Cyclades, Paros produces excellent local vegetables, meats and cheeses to enjoy – particularly if you know where to go.
Around its charming traditional inland villages (which are worth a visit in their own right) you will find a number of tavernas and restaurants that naturally implement a farm-to-table philosophy, offering dishes made with ingredients fresh from local gardens and farms, bursting with flavor and goodness. These taverna-gems are often little advertised, catering mainly to locals and those in the know. But with Hellenic Holidays as your guide, you can discover these rustic establishments and enjoy some of the best food the Aegean has to offer.
Then after a glorious dinner following your fun-filled day you can either head to your luxurious room to rest, have a relaxed cocktail, or party until the sun comes up. Paros offers it all.