Post Travel+Leisure Award We Look Ahead: 4 Trends Shaping Greek Tourism
For yet another year, in 2018 Greek vacation experts Hellenic Holidays were named by the influential magazine Travel + Leisure as one of the 117 best travel agents and tour operators in the world.
Such a commendation is, of course, wonderful. But awards, by their nature, are necessarily retrospective; they only acknowledge great things already achieved. And for those booking their 2019 holiday now, it is what they will experience in the future that is important.
Even a Michelin-starred chef is only as good as their next dish. And any award that prompts one to relax and take a step back from seeking out the best possible product is an award that should be rescinded. What worked yesterday, may not work tomorrow.
In this light being named one of the top 117 travel agents in the world is not so much an award, as a challenge. It is not a point of arrival, but a point of departure.
So let's flip the script and take this news as an opportunity to look forward. Travel in Greece is always evolving and to offer the best one needs to be on the cutting edge, not resting on their laurels.
Below are 4 key trends shaping the Greek tourism landscape:
1. Greece is more popular than ever
The fact is that tourism in Greece is booming. 2018 was yet another record year, with annual visitor numbers surpassing 30 million for the first time. With travelers shying away from traditional competitor destinations in the Mediterranean such as Egypt and Turkey for political and security reasons, this trend looks set to continue.
What this means is that during the high season Greece's most popular destinations like Santorini and Mykonos are busier than they have ever been. Obviously if you like being in the heart of the action, that's great. But for some, the crowds and bustle can be overwhelming.
So what do you do if you're seeking a relaxed and secluded destination for your vacation? Fortunately there's good news…
2. The diversity of accessible destinations in Greece is growing by leaps and bounds
Greece has a simply ridiculous number of superb destinations. Santorini and Mykonos are the most famous – and not without reason – but they are just two of over 50 inhabited islands, each of which has its own unique culture, atmosphere and landscape (and great beaches). And then there is the vast coastline of the mainland, of the Peloponnese and of the mini-continent that is Crete.
In the past, many more out-of-the-way destinations were tricky to get to, requiring long, bumpy voyages on boats or buses. But in recent years the ferries and roads of Greece have been vastly improved, turning what were once long slogs into short, easy hops.
Even more importantly, air travel is increasingly linking up once remote islands with mainland Greece and Europe. Modernization plans for over a dozen regional airports throughout the country are already being implemented, and will further improve connections in the coming years.
In short, there is now a wealth of fantastic alternative and easily-accessible destinations to discover for those who want to beat the crowds even during high season. Or for those who simply want to mix and match from an ever expanding palette. And each one comes with its own secret gems to discover as you search for your own private paradise.
3. The range and quality of services is improving exponentially
The tourism industry in Greece developed pretty organically. In the 70s and 80s, as foreign visitors began arriving in ever greater numbers, local families started to cater to them. They converted their homes into rudimentary guesthouses and tweaked the menus of their restaurants to cater to more western tastes.
Today this industry pioneered by onetime farmers and fishermen has been taken over by their children; they make up the new generation of entrepreneurs who are infusing it with new levels of professionalism. They understand that they are competing at an international level and strive to provide world-class services.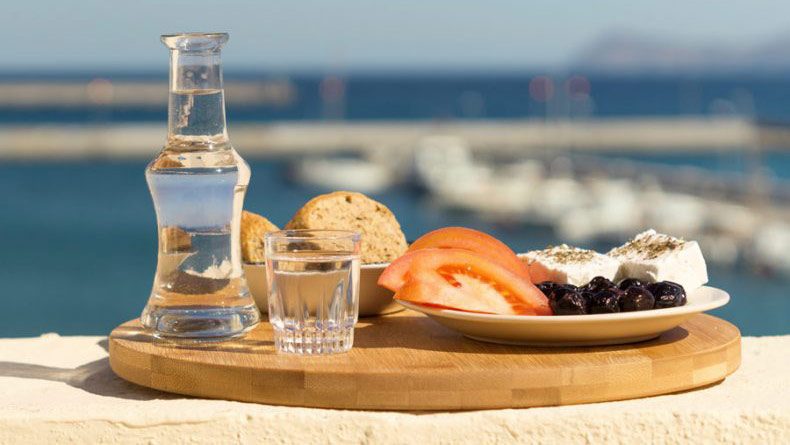 Many have studied abroad and have brought back new approaches to the family business. They appreciate the value of great food made with the best local ingredients. And they understand that the travelers of today want more than just a bed and a beach, but well-rounded and smooth experiences, as well as the opportunity to try new things.
The result is that you can now sleep, eat and travel better in Greece than at any time in the past. Destinations way off the classic tourist path now boast small family-run bed and breakfasts that are simply exquisite.
This trend extends far beyond basic hospitality. Hiking, mountain biking, scuba diving, kitesurfing, sea kayaking, wine tastings, cooking lessons, archaeological tours and yoga classes are just a few of the myriad activities now offered by dedicated, highly professional, small local businesses throughout the country. Many are startups run by young entrepreneurs eager to forge a new path while staying true to their heritage.
4. Personal connections will remain key
Arguably the true beauty of Greece, however, is that it is resistant to homogenization. It is naturally fragmented – an archipelago of islands scattered in the sea; constellations of mountain villages separated by steep slopes. Each place is unique.
This means that the local tends to remains local. Most businesses remain family-run even on the busiest of islands. 5-star luxury experiences remain human in their scale; at the end of the day you aren't dealing with a faceless multinational consortium, but with Giorgos, or Sophia, or Sotiris, who own the place and were raised just a few miles down the road, and who love it with all their hearts. They know everything there is to know about infinity pools, but also where to get the best olive oil and fresh eggs.
These are connections that are best made in person, rather than by phone or by email. Which, incidentally, is why Hellenic Holidays goes to great lengths to travel across Greece, and to get to know potential collaborators face to face. Because only when there is a personal connection can you give clients world-class experiences with people who you can also call friends.
And only when that happens can you really say that you are one of the best travel agents in the world.