Winning Awards Only Makes Us Want To Be Better!
Having reached the end of September 2014, we come to think of the season that just ended, or, is ending soon…One thing that we at Hellenic Holidays certainly believe in, is to always reflect on facts and figures in retrospect in order to make the necessary adjustments towards maintain a successful course in our work.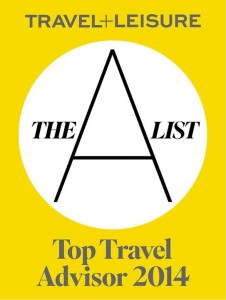 Winning awards and recognitions from the Tourism industry, only makes us want to be better! And… Yes! We have indeed won a few significant ones this year. After all, Hellenic Holidays is one of the oldest and most established travel companies specializing in tailor-made quality packages to Greece, the Greek Islands and Turkey.
With such a long tradition in hospitality, we -first of all – aim at making our customers feel like friends in order to understand their preferences in depth and make them truly happy via the tailor-made vacation we will plan for them!
Owner Petros Zissimos has been renamed for the third consecutive year 'Travel Specialist' at the 2014 TRAVEL + LEISURE A – LIST! This list represents the Top 133 Travel Specialists in the world.
It is a humbling recognition of all the hard work we do at Hellenic Holidays to ensure that our clients have amazing authentic experiences.
We are so thankful to all the people who have made this prestigious award possible from the wonderful clients we work with and whose amazing testimonials inspire us, as well as, all our entire team of family, staff and vendors without whom we couldn't provide our award winning customer service!
We are equally proud of 2 more awards for the season 2014 in the sector of Weddings and Honeymoons…
Hellenic Holidays is not only an awarded Travel Agent but an awarded wedding and honeymoon planner from New York specializing in honeymoons, destination wedding and luxury vacations on the Greek islands of Mykonos, Santorini and Crete.
A truly professional wedding and honeymoon planner that has been part of the New York wedding industry for 41 years!
Reflecting an inert sensitivity towards the envisaged wedding or honeymoon in Greece, every wish of our clients and friends is taken into consideration…
This is why we have been awarded with the WeddingWire Couple's Choice Awards 2014 and the 2014 PICK / The knot Best of Weddings!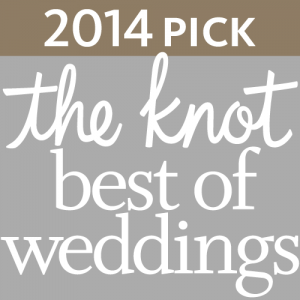 At Hellenic Holidays our main aim is to take your wishes and dreams and translate them into an unforgettable wedding day!
Could you imagine how special it would be for your wedding day to unravel within luxurious surroundings with spectacular landscapes all around?
The sunny climate, the blue sky, the mesmerizing Aegean Sea, the hospitable people and that holiday sensation just before you say "I do !", all play a vital role in creating the best wedding scenario ever.
Thousands of newly-weds around the world are dreaming of their once-in-a-lifetime honeymoon in Greece. Hellenic Holidays has been guiding couples to organizing the perfect trip in the Greek islands since 1972…
We have been dedicating our most sincere efforts in giving our clients a honeymoon that will further strengthen the bonds of marriage and will long linger in their hearts and minds!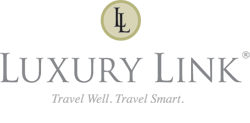 Last but not least, we are now a proud member of Luxury Link, an exquisite site with millions of visitors annually within which our Vacation Packages, our Destinations and Experiences are featured.
Luxury Link hosts the largest selection of hand selected luxury hotels, resorts, cruises and tours on the web. Every property and package has been examined by travel professionals and meets strict criteria for inclusion in their elite network!
This is of major importance to Hellenic Holidays and proves the high level of expertise by our collaborating hotels and other tourist professionals covering our wide range of provided services!
In a country and region as diverse as Greece, look to Hellenic Holidays to make the most of your time in the Mediterranean!